/ News & Events
News
from the industry
/ Members
The Aerospace Forum Baden-Württemberg e.V. (LR BW) represents the aerospace industry in the south-west of Germany. With its members, it is the link between industry, science and political decision-makers as well as other socially relevant groups.
/ Profile
Voice of the
aerospace industry
As stakeholder and voice of the aerospace industry in southwestern Germany, the Forum Aerospace Baden-Wuerttemberg (LR BW) has all the highlights on its radar. We are the nodal point between industry, science, politics and society. With our networking activity, we increase the global competing power of local companies – with special focus on the mediumsize supplier industry.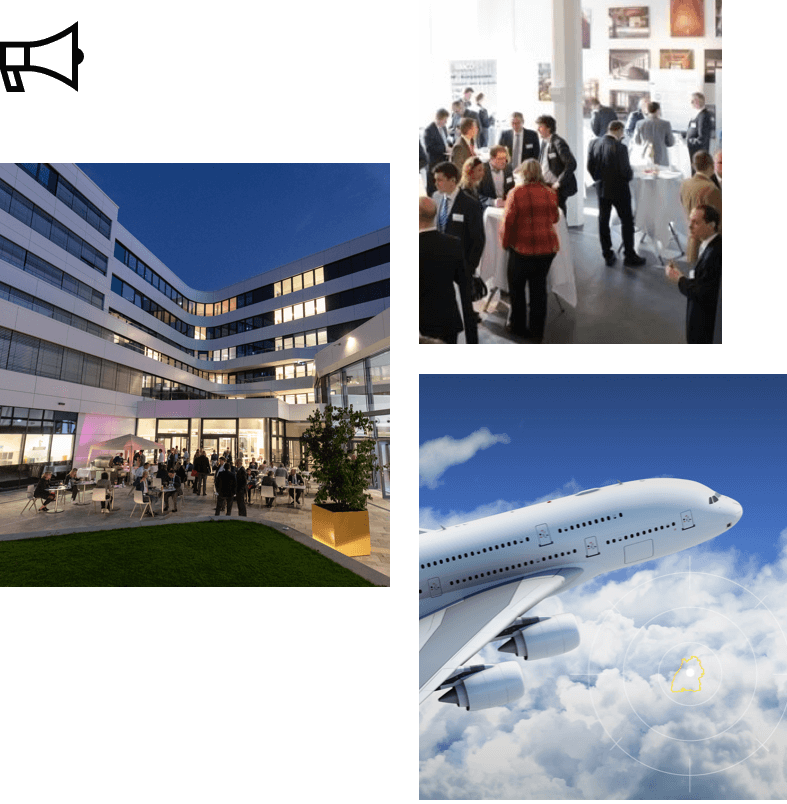 / Facts & Figures
Aviation and aerospace in figures
16.000
Employees in aerospace
in BW (approx.)
17,5 %
Reinvestment in
Research & Development
/ Request
Get in touch
We look forward to hearing from you! Our contact form is the quickest and easiest way to send us your questions, comments or concerns. Simply fill in the fields below and we will get back to you as soon as possible.